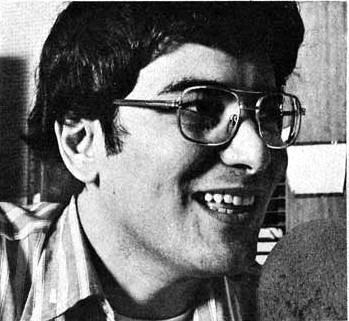 Pete Fornatale

Mornings 6 am - 10 am

Starting with WOR-FM in 1966, FM was demonstrating a large rift from AM broadcasting. Fornatale was a key figure in this trend with his weekly program, "Campus Caravan," which was heard on Fordham University's WFUV from 1964 to 1970. He began professionally in 1969 at WNEW-FM and also worked at WXRK (née WKTU). He returned to WFUV in 2001 and was heard weekly on his shows, "Mixed Bag" and "Mixed Bag Radio," which is also on XM satellite radio. He won the Armstrong Excellence in Broadcasting Award in 1983. Mr. Fornatale received AFTRA's Media & Entertainment Excellence Award in February 2012 at the Plaza Hotel in New York City.

He was a native of the Belmont section of the Bronx and attended Fordham Preparatory School and Fordham University, where he received a B.A. in Communication Arts in 1967. He was a member of the board of World Hunger Year. Fornatale wrote several books, including The Rock Music Source Book, Radio in the Television Age, The Story of Rock 'n' Roll, and All You Need Is Love. He was also helped write The Elvis Collection trading card series. In addition, he has written many feature shows for radio and television about Rock, including the syndicated Rock Calendar, episodes of MTV's "Rock Influences," and the international television series Deja View. His latest book is Back to the Garden: The Story of Woodstock. He hosted rock-related programs on WNET, PBS's station in New York City, and was an on-air consultant for rock music shows and specials on VH1, MTV and HBO. In June 2010, Fornatale joined the crew of The Voice of Peace Network with his show "Back To The Garden" in support of WhyHunger.org. His show features Pete reflecting on some of his favorite friends and musicians. In the summer of 2011, Fornatale toured the Northeast with two different multimedia programs to support his most recent book releases. The show titled "Back to the Garden: The Story of Woodstock" focused on Fornatale's experiences as an on-air personality during that period, and it is highlighted by Woodstock-related anecdotes based on events that occurred throughout the DJ's lengthy career as an interviewer, DJ and author. The program titled "How Terribly Strange to be 70" looked at the tumultuous history of Simon & Garfunkel, beginning with their early years when they performed as the duo 'Tom and Jerry'.
Pete Fornatale (August 23, 1945 - April 26, 2012)