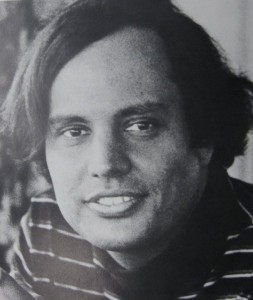 Jonathan Schwartz

Midday 10 am - 2 pm
Schwartz (the son of composer Arthur Schwartz) worked at New York's WNEW-FM from 1967 to 1976, followed by stints at WNEW-AM, WQEW, and currently WNYC-FM (Saturday Noon-4pm, Sunday Noon-4pm). Schwartz also served as programming director for XM Satellite Radio's now-defunct High Standards channel, and later appeared on Sirius XM's Siriusly Sinatra channel. He now continues to host a daily show (also called "High Standards") on Sirius XM's '40s on 4 channel Monday-Friday at Noon-3pm ET and Saturday Noon-3pm ET, Sunday Noon-4pm ET (also on WNYC-FM).
Schwartz is best known for his two four-hour-long weekend broadcasts, The Saturday Show on WNYC-FM and The Sunday Show, which comprise about half talk and half an eclectic mix of music. The Sunday Show is simulcast on WNYC and the '40s on 4 channel on Sirius XM. (Due to contractual obligations his Sunday broadcasts are not available on WNYC's web audio stream.)
In his talk during the shows, Schwartz will mention the names of many famous pop song writers and singers and jazz artists. His music playlist is eclectic and can be described broadly as "the American songbook", with a high concentration of pop jazz and pop standards and Broadway show tunes, augmented by music of nearly any popular style that has influenced twentieth century American tastes, including rock, classical, and big band. Traditionally, Schwartz ends each broadcast by playing a recording by Nancy Lamott.
Schwartz is known for his on-air stories about his interactions with Frank Sinatra and other famous people, mostly song writers, singers and musicians. He is also known for his encyclopedic knowledge of Sinatra, who was amazed by Schwartz's knowledge of every song he had ever recorded. In 1986 he won a Grammy(r) from The Recording Academy for Best Album Notes for The Voice - The Columbia Years 1943-1952.
Jonathan Schwartz ( June 28, 1938 - )